works

We offer unique tailor-made light works, created according to the destination and the clients' needs; generating synergies through people's interaction.

We have 3 ways of expressing our light works:
EXPERIENCES/ IDENTITIES/ ARTWORKS.
about

We are a Barcelona-based creative lab that springs from artec3 founded by Maurici Ginés. We aim to explore the synergy between design, art and people using light as a medium. The creation of new perceptions and beauty are the core motivation in our projects.
We develop interactive sensorial experiences, light identities and unique light artworks, that motivate interaction between individuals and collective ideas, to create illusions that inspire you and help brands and public organizations tell their stories.
"summalab creates enduring light installations for you"


We promote the inclusion of light experiences in our lives. They should arise at any place; whether it's at our home, or any other destination such as hospitality, leisure, retail and urban spaces.
process

summalab offers a comprehensive approach from the very early stage of the project, proposing new concepts, developing meaningful creative content, designing and producing solutions, til its implementation.

Comprising several stages, our process is designed to ensure an innovative and inclusive experience for everyone involved: Clients, team, participants.
team

Blending multidisciplinary talents and expertise in the same lab, is what makes us stand out in ingenious, creative and emotional projects.

Conceived as a space to promote interdisciplinary collaboration, we have shared several projects with renowned artists such as Eulalia Valldosera, David Torrents, Mona Kim, and Michela Mezzavilla. We also collaborate on a regular basis with light programmer Rebeca Sanchez, interactive programmer Alex Posadas, video contents creation The Others, musicians Dani Pulmon and Pierfrancesco Ceregioli; among others.

Directed by Víctor Vinyamata, the lab teams up with partner artec3 and a range of professionals who add expertise and quality to the projects.


Maurici Ginés
Founder & Creative Director
Víctor Vinyamata
Principal, Product & Light-Art
Ramón Ferreira
Project Director
Mauro Vasquez
Project Manager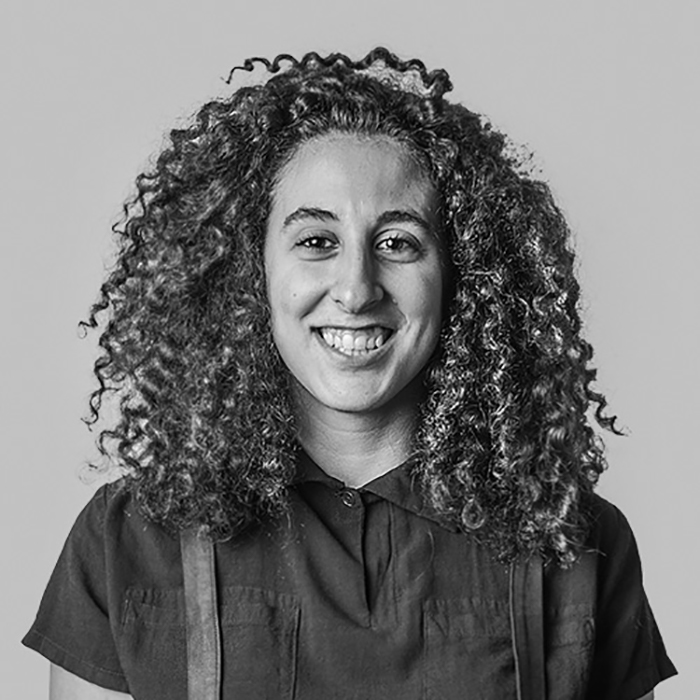 Marta F. Turu
Project Designer
Maria Paz
Project Designer
Nuria Barat
BCN artec3 Director
Jose Cardona
MX artec3 Director
Ana Ayala
BD Area Manager
Cristina Alcántara
Admin
events

We believe that light itself has a great catalytic power to signify and perceive intangible positive values, and encourage knowledge; bringing out smiles and emotions We invite you to discover it in the events that we have participated in.
2020

Aigua de Nadal, Urban Creative Distric, BCN
Nuestro Mar, Offllum Ediciones BD, BCN
Interludis, Offllum La Plataforma BCN
Instantes Cromáticos, Offllum La Plataforma BCN
Persopectiva Offllum, Galeria Xez Xefo


2019

Nuesto Mar Design Week Mexico
Instantes Biennal de Venecia


2018

Nuesto Mar Design Week Mexico
Instantes Biennal de Venecia 2018
Llumversacio Dome Darc Awards
Xiu Xiu LlumBCN
Llumversació dterra
Carrillon
Overlayer
Beat Lighting II


2017

Beat Lighting


2016

Llum i Links Llum BCN
Min the Light Clausura Año de la luz Unesco Merida, Mx


2015

Llum i Links Llum BCN
Mind the Light Filux

clients

Light is our ally in the development of abstract thinking and the communication of the collective identities. We team up with our clients to help them tell their stories through our light works.


Alday Jover Architects
Ambrosi Etxegaray Architects
b720 Architects
Barcelona City
Bopbaa Architects
Design Hub Barcelona
Centro Otubre
Cherem Architects
Coac Arquiset
Daniel Isern Architects
Districlima
dterra gallery workshop
Enrique de Teresa Architects
Expo Zaragoza 2008
Filux Mexico
Gran Casino Lloret de Mar

iGuzzini
La Plataforma
LlumBCN
MBM Architects
OffLlumBcn
Ohla Boutique Hotels
Pulso Inmobiliario
Roca
Sant Cugat del Vallès City
Simon
Tryka Led
Visto Images
VP Plaza España Design
Xez Chefo