works

We offer unique tailor-made light works, created according to the destination and the clients' needs; generating synergies through people's interaction.

We have 3 ways of expressing our light works:
EXPERIENCES/ IDENTITIES/ ARTWORKS.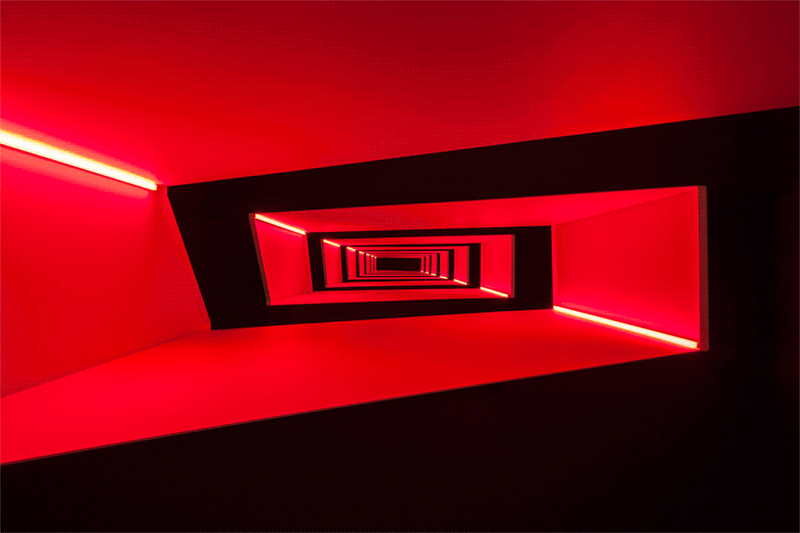 Stairs to H@ll
Perceptual design that changes materiality
While we explored perspective perception in hotel stairwells, after the piece "Echoes" we had the chance to create this light installation, where we transformed a service staircase (from the main h@ll to the meeting rooms) into a light installation in order to generate a perceptive experience.
Through the work on perspective, linear repetition and red light intensity on white materiality, we were able to design a new perception for this place.
Client: Ohla Boutique Hotels
Project:
Ohla Eixample
Content: summalab
Lighting design: artec3
Photo: ©alvarovaldecantos