Palco InOut
We are happy to see Palco family of spotlights and framers developed for interiors growing into outdoor applications. More at
iGuzzini.
Light and sound exchange
Llum BCN 2018 got bigger and better! We did our part with our double proposal:
XiuXiu
and
BruumRuum!
: two projects connected under the same concept, where light, color and sound work together to interact with the passer-by.
Read article in
El País
newspaper.
Thanks for the journey!
Llum-i-links
was born as a temporary light installation designed to guide attendees of LlumBCN, Barcelona light festival. But nothing lasts forever and this year we said goodbye to
Llum-i-links
to welcome the new wave of the festival.
"Llumversació"
"Lumversació"
is a collection of light art created by Maurici Ginés. The artwork aims to create a new perception of an object through the use of light, in its interaction with materials and filters.
Click here
to watch an interview with the artist.
Stairwells as works of art
Time Out Mag has selected 10 stairways in Barcelona considered works of art. Among those privileged, we are happy to see the staircases we designed at
Ohla Eixample
and
Ohla Laietana
. Art doesn't have to be expensive only creative. Link to
Time Out
article.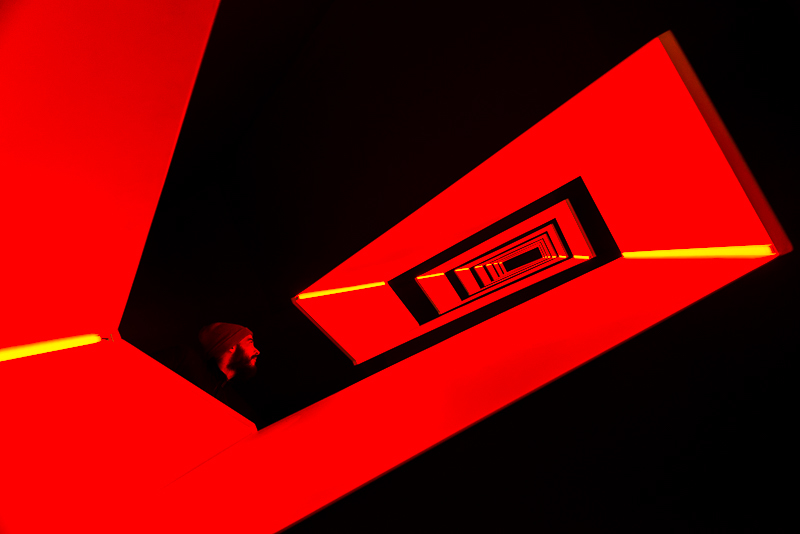 Chromatic experience around a Dome
Commissioned by Light Collective for the Darc Night, the Darc Awards 2017 ceremony party, we designed a chromatic light dome. The installation was meant to act not only as a spatial organizer but also as a sensory experience. Go to the
project page
fore more details.