works

We offer unique tailor-made light works, created according to the destination and the clients' needs; generating synergies through people's interaction.

We have 3 ways of expressing our light works:
EXPERIENCES/ IDENTITIES/ ARTWORKS.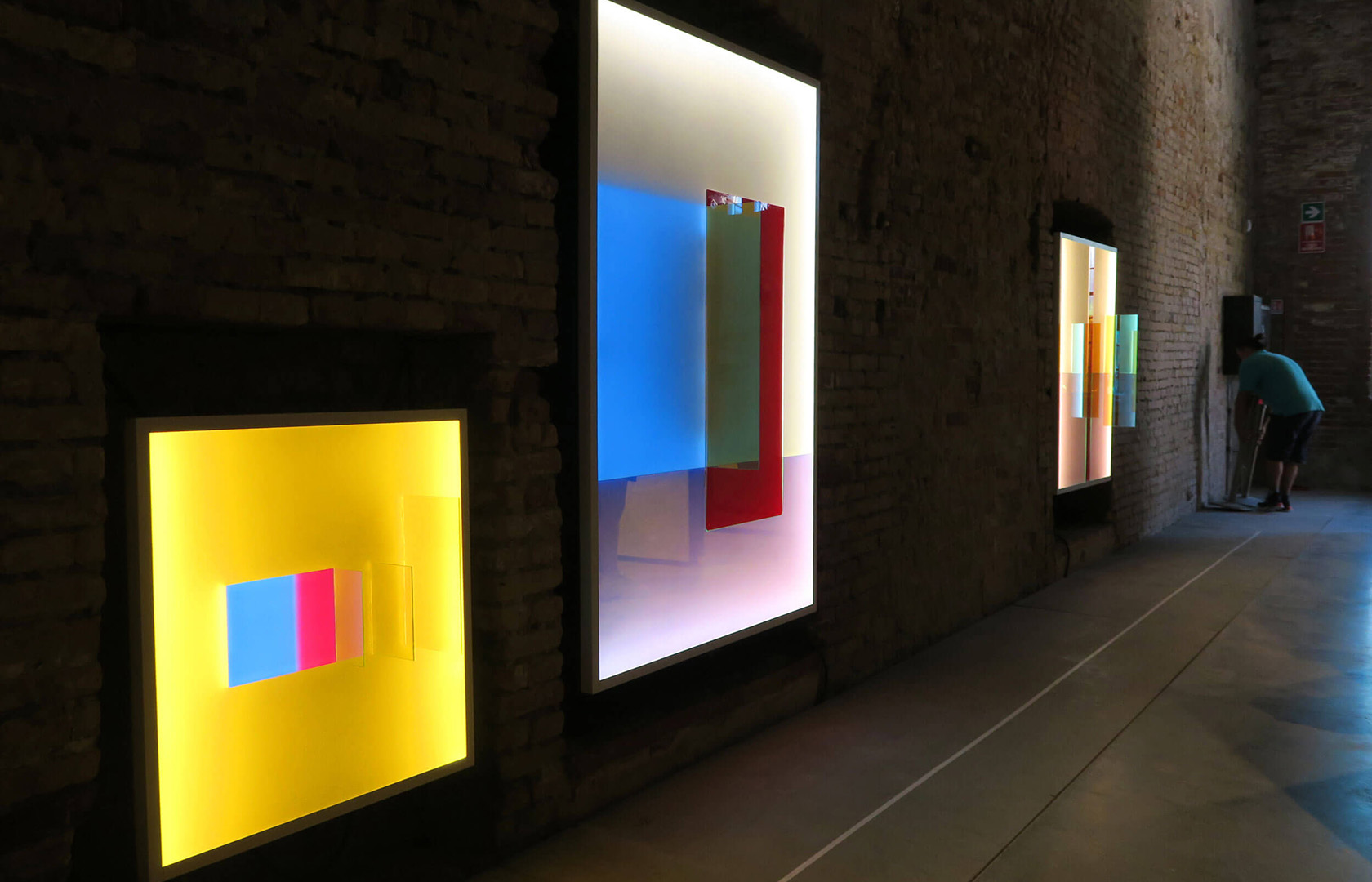 Instantes
Memories of light from Mexico
The three works on display are part of a route that comprises three 'instants' of light at Casa Giraldi. An instant is linked to an emotion that in turn recalls memories. These works are small containers of the flashes of lighting that one experiences inside Barragan's architecture, but that could be found in mexican colorful towns and architecture.
Commissioned by the director of INBA, Gabriela Gil, and curated by Gabriela Etchegaray, the artworks were part of the "Echoes of a Land" exhibition in Mexican Pavillion at La Biennale di Venezia (26.05 - 25.11, 2018)
Materials: Transparent methacrylate, aluminium, steel, dichroic glass, filters, leds
Instantes 1
Instantes 2
Instantes 3