HamLED
Warm light and color that enhances the walk experience
An urban luminaire inspired by the design elegance and sobriety of the 60's. A solid geometric body that integrates the lamp in the aluminum column thus becoming one element. The design aimed to blend the fixture with the architecture in a very subtle way.
The approach of the lighting project aimed to create a visually clear space for the use of pedestrians. The lighting concept takes shape from functional lighting.
The vertical lighting system, with multiple heights, allows for a versatility of compositions and arrangements, creating an organic and variable perspective view depending on the pedestrian´s position.
Uniform warm white washes the sidewalk creating a comfortable atmosphere for the passer-by. The walk experience is enhanced by using spot colored light that changes according to the 4 seasons of the year. HamLED not only enhances the walk experience, but also creates a dialogue between the city and its people.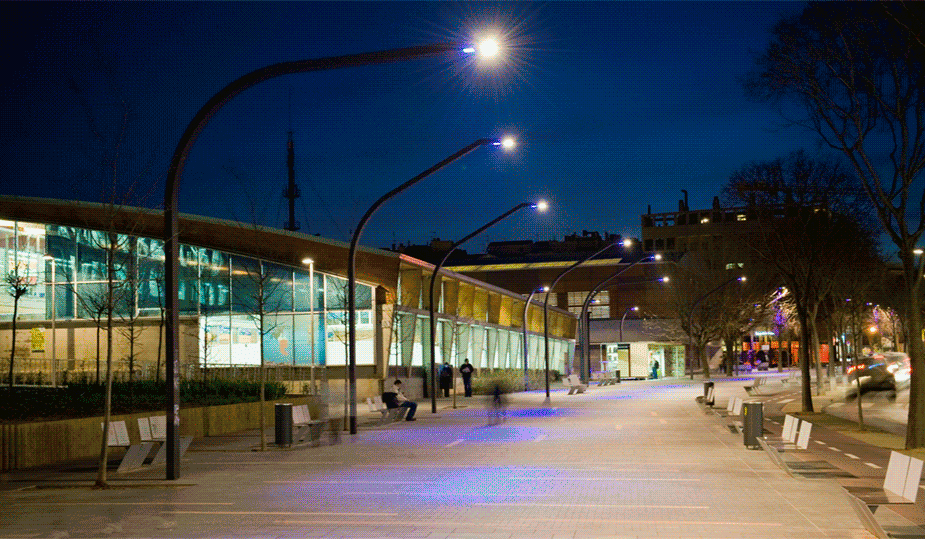 Client: Philips
Authors: Maurici Ginés,
Fran Fernandez & KX