works

We offer unique tailor-made light works, created according to the destination and the clients' needs; generating synergies through people's interaction.

We have 3 ways of expressing our light works:
EXPERIENCES/ IDENTITIES/ ARTWORKS.
Aigua de Nadal
A positive message
The art installation Aigua de Nadal proposes a positive message to understand that we can live in a sustainable world where creativity and artistic expression do not need big resources to manifest themselves.
The installation takes advantage of the light from the street lamps and recycled or reused PET water bottles to generate festive compositions of light and color in the streets of Poble Nou during the Urban Creative District event.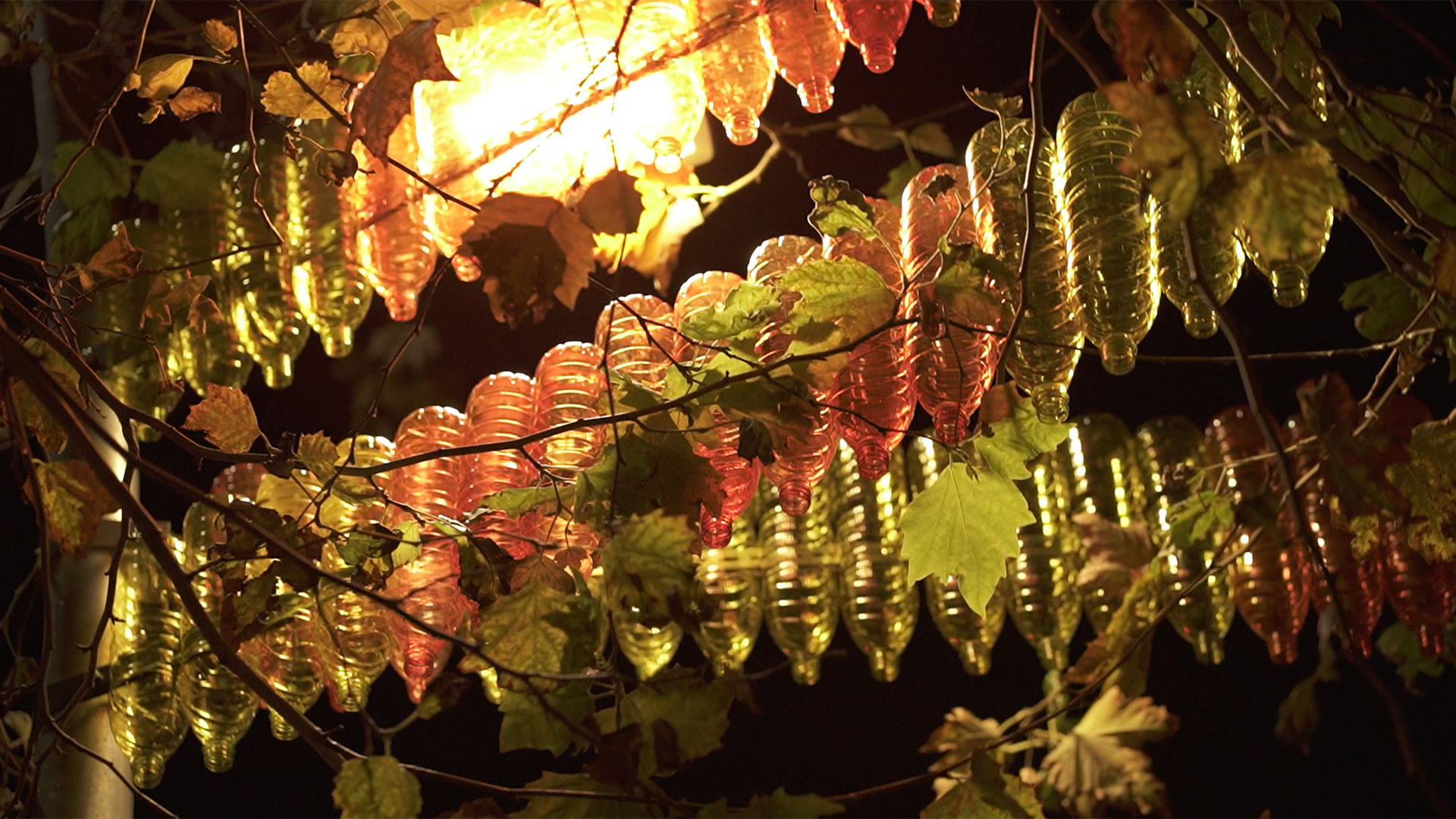 Making-of